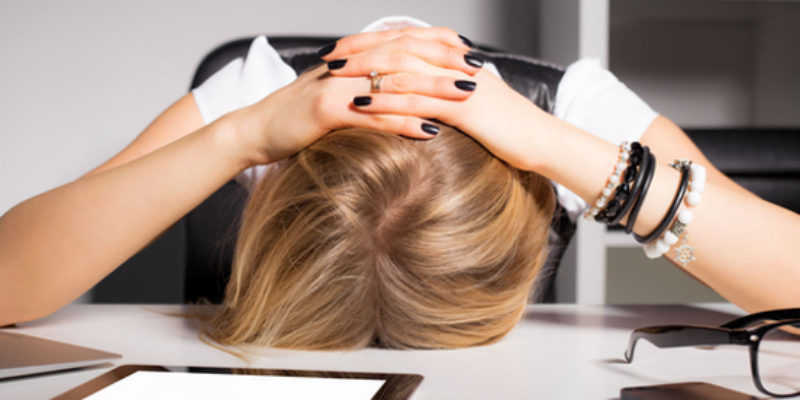 You have four options
We have worked with and coached leaders at all levels in community banks and other organizations for over 25 years and have come across the leader without followers more times than we care to count. This is a leader who has lost the ability to influence those around him. Whether you're at the senior level of leadership or the entry level, this is a difficult and frustrating place to find yourself. Quite often this leader doesn't understand why it's happening and doesn't have a clue on how to fix it. When a leader is in this position he will typically make one of the following four choices.
Get out of the leadership role – Change to a non-leadership position with the same or a different organization.
Change companies – Take a similar leadership role at a different bank, thinking it was them and not him.
Force the issue – Turn into a tyrant, thinking he can force people to follow him. That might work well in the mafia, but not so much in banking.
Deal with the core issues and make a change – Provided you have a talent for leadership, this is the mature and best approach.
We're going to assume you chose the fourth option on our list… to deal with the core issues. If your team is not following your optimistic vision of the future, it's a guarantee that one or more of these things exists.
1. No clear vision has been implemented
Implemented is the key word here. You may have written the vision or talked about it in your latest strategic planning session, but if you're not effectively communicating that vision on a frequent basis and if clear actions have not been taken to move your bank towards that vision, you'll continue to lack followers. Your followers are seeking clarity of what the future holds. As a leader, your job is to rally people to a better future. Unless you want a bank full of clock watchers and paycheck collectors, you need to begin implementing a vision that your best people can get excited about and build a career on.
2. The subculture is leading
Whether you choose to believe it or not, the fact remains that most banks have a subculture. If your people aren't following you, rest assured, they're following someone. That someone can usually be found at the helm of the subculture. Oftentimes the subculture represents the status quo, where employees are more concerned with protecting their comfort than serving the customers. The rise of the subculture will negatively impact the customer experience along with the future of your best employees.
Related: Is Your Bank's Subculture Taking Over?
3. They can't follow
Jim Collins, in his book, Good to Great, nails this. You must have the right people in the right seat on your bus. When you don't… it's impossible for them to follow. It's not their fault, it's yours. This means the first step, in many cases, is to make staffing changes. Where it makes sense, move some seats around, but understand, that you'll also need to remove some people from the bus. It may be the nicest thing you could do for them and it will certainly be the best move for yourself and your bank.
Related: Who Do You Fire Next?
4. Frozen in fear
When you lead out of fear, rest assured that most people around you can see it. Being frozen in fear means you are unwilling to deal with problems or issues directly. It's an unwillingness to take the shot, in fear of the most negative and imagined result. This fear could be centered around a board member, a senior executive, or even a well connected employee. This fear is empowered by your perceived consequence of taking a shot, without taking into account the real consequence of freezing up and doing nothing. It's important to think things through, but don't let the fear overshadow the reality of how doing nothing, negatively impacts your best people, your best customers, and your credibility as a leader.
5. Lack of management
Leadership and management are two separate things. Leadership deals with your team and management deals with the individual employee. While all great leaders aren't great managers, all great leaders understand management and either have competent management abilities or they place a great manager next to them. They create a process that enables them to take care of and deal with the little things and still keep the organization focused on the big picture.
Recommended Reading: First, Break All The Rules by Marcus Buckingham
Taking the lead
If you can't lead yourself then you have no shot at leading other people. All of the leadership workshops, coaching sessions, and books won't solve the problem unless you're willing to move from your state of analysis paralysis and begin the process of taking actions that provide and show clarity of where you're headed. The time to begin is now. Define your core issues, face them, deal with them, and move forward. More people than you think are counting on you.